Ever wondered what's in Kissimmee apart from Walt Disney World Resort? Turns out, there's so much to do that you won't even have to think about setting foot near the huge theme park but still have as much fun! Take a look at what we'd recommend and get booking your package holiday to Kissimmee today.
Gatorland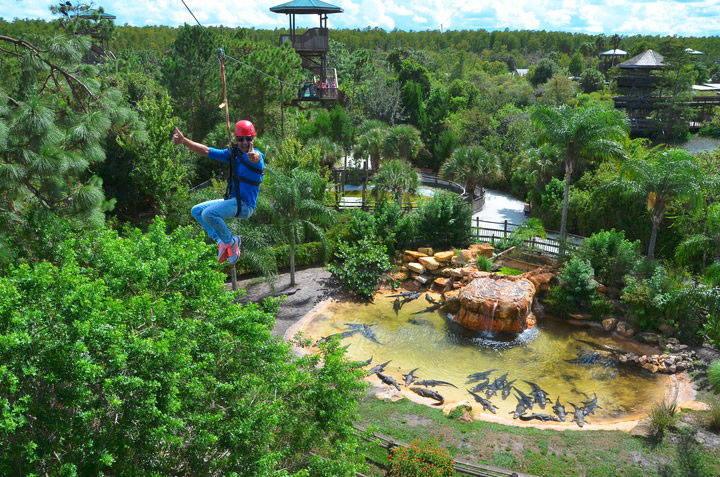 This family-run theme park was the first to be built in Kissimmee and has a unique twist that won't be found anywhere else in the area, hundreds of alligators. When we say hundreds, we mean it…they are everywhere and love spending their days sunbathing so you're guaranteed to come across some when you're walking around the park.
Those looking for thrills should consider having a go on the Screamin' Gator Zip Line, it can reach speeds of up to 40mph and is the only zip line in America that has disabled access – it really is great fun for all. Be prepared as you hurl yourself across open water and zip over live alligators who love to come and watch.
There's also Adventure Hour if you want to know what it's like to look after alligators, not only will you be able to get close to the gators, you'll also have the chance to hand feed (throw the food) to the gators and watch them chomp it down.
Boggy Creek Airboat Adventures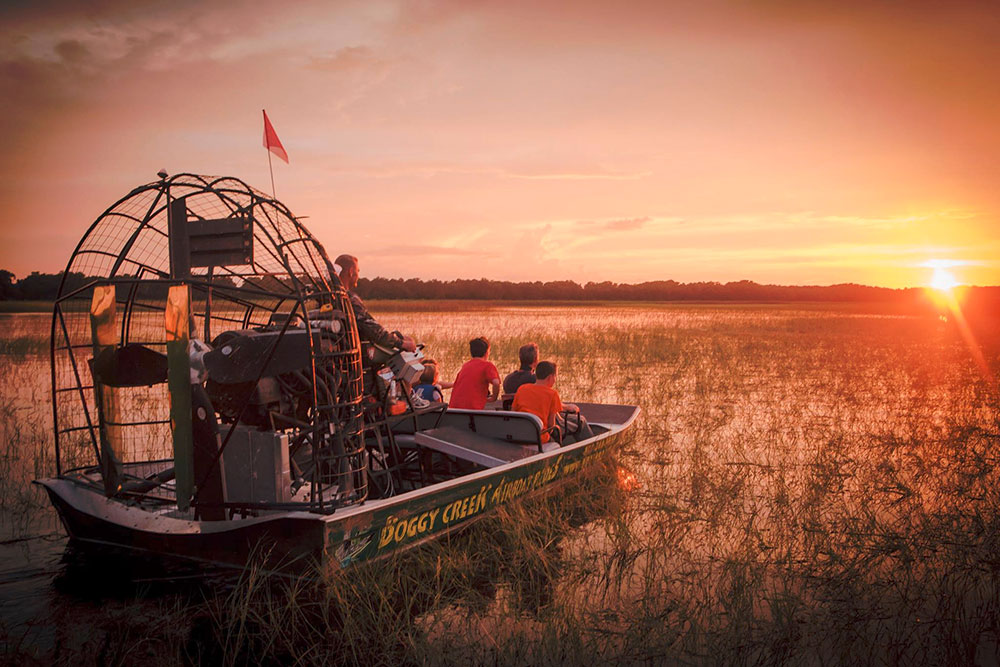 Always wanted to visit the Everglades National Park but not sure how? Boggy Creek Airboat Adventures is a great choice. Sat in the headwaters of the Everglades, this is a fantastic place to go and enjoy the quiet serenity that's sometimes hard to find in Florida, as well as having the chance to try and spot some gators while aboard a huge airboat.
There's no set route when you head out on the airboat and seeing gators isn't guaranteed but it's very likely, even if you just see a pair of eyes appear at the top of the water. The tranquillity and quietness of the place is enough to keep customers coming back time and time again on a trip to Kissimmee. The sunset rides are particularly beautiful with the sun reflecting off the headwaters of the Everglades but it's worth noting that it's much less likely to see a gator on these evening tours as it's a bit colder and alligators love the sun and sunbathing so tend to hide away when the sun starts going down.
Once the ride is over, there's a chance to visit a Native American workshop, which is hosted by a very informative Native American who gets you really involved in his stories. It's fascinating to listen to and there are even some authentic Native treasures to take a look at.
Ghost Walk
If you want thrills without the rides, embark on one of Kissimmee's fantastic ghost tours! You'll meet in Kissimmee's historic downtown district and embark on a chilling walk where you will hear tales of murder, mayhem and mystery. Be prepared as you may come across the headless horseman that enjoys returning to downtown Kissimmee regularly and rides through the area, or keep an eye out for the young girl who loves to play in the park on the swings.
Whether you believe in ghosts or not, it makes for a really fun night out with family or with a group of friends. It's even encouraged that you take your camera with you to capture some paranormal shots along the way. If you want to learn about Kissimmee's history with a fun twist, this is the tour for you.
Old Town Kissimmee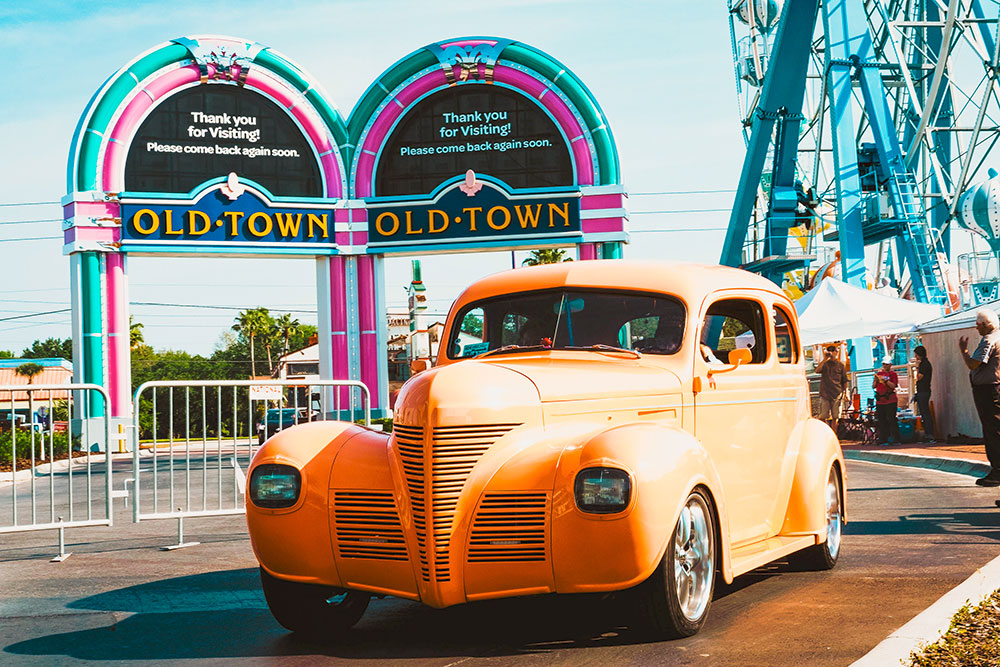 To carry on with the historic themes, head to Old Town Kissimmee, which is almost like taking a step back in time and boasts unique shops, restaurants, attractions and rides. Why not take a ride on the Ferris wheel there and take in the incredible sights of Kissimmee. For those looking for souvenirs to take home, Old Town Kissimmee is a great place for unique gifts such as NFL memorabilia, classic hot sauces and old heritage souvenirs.
If you head down to Old Town on a Friday, car lovers will rejoice as there is an incredible procession of vintage cars, from sports cars to trucks and more. You'll have the chance to take a look at all the cars, as well a chat to the owners (if they are by their cars at the time) and eventually watch as they take a slow drive around Old Town – it's a great way to spend a Friday. If you want to get your adrenaline pumping, head next door to Fun Spot for great rides and thrills that you can enjoy again and again.